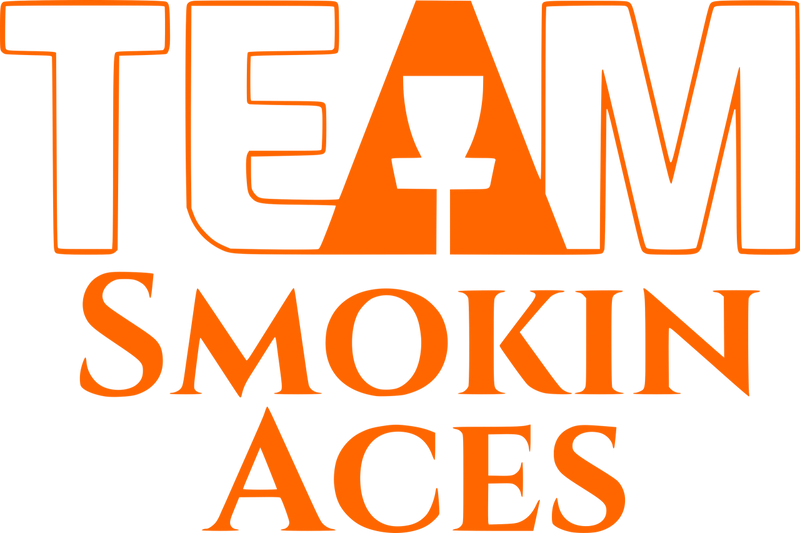 We are looking to fill a few spots for Team Smokin Aces 2020.  If you or someone you know is interested, please follow the link below.  Currently we are looking for local players that want to be a part of our DG family.  Skill level is not a determining factor.  We are looking for people that want to grow the sport of disc golf while also growing our brand, are active on social media and are also active in the disc golf community.  We have a PRO team for players that compete in PRO divisions, an AM Team for players that compete in amateur divisions, and the Crew for people that might not play many events but still want to promote or someone who helps run events throughout the year.  Each level will have its own perks which will include swag for the year, a discount in the store, and some other more specialized perks throughout the year.  If you are interested in joining our team please click the link below and we will get back to you.  
Thanks for your interest, we look forward to hearing from you.  
Smokin Aces DG 
Click here to apply for Team Smokin Aces 2020!