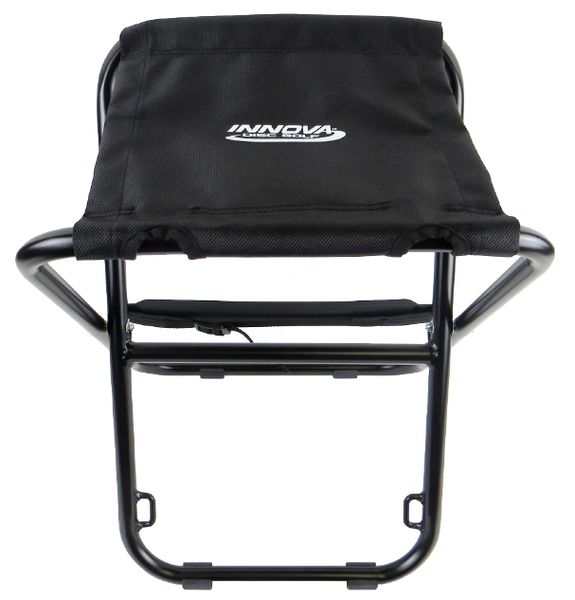 Innova Caddypack
CaddySeat + BackSaver Straps Combo
We created the Caddy Pack so you can always have a seat at the ready. We integrated our already proven BackSaver straps with a sturdy, lightweight aluminum seat to simplify your gear.
No more worries about leaving your chair on the course or having to choose between carrying a seat or an umbrella.
For more comfort, the integrated seat doubles as a backpack frame allowing the weight of the bag to rest on the built in lumbar pad. Less time spent on your feet or carrying your bag saves energy and allows you to focus on your game. Seat has a 230 lb. limit.

Caddy Pack Features
Integrated seat (Can be detached)

Seat/frame includes lower lumbar pad

Lumbar pad allows more air circulation

Seat/frame doubles as carrying handle

Straps stay off ground and stay clean

Sturdy but lightweight aluminum construction

1260 denier reinforced nylon seat

**Bag sold separately