Innova USA Flag Limited Edition Discs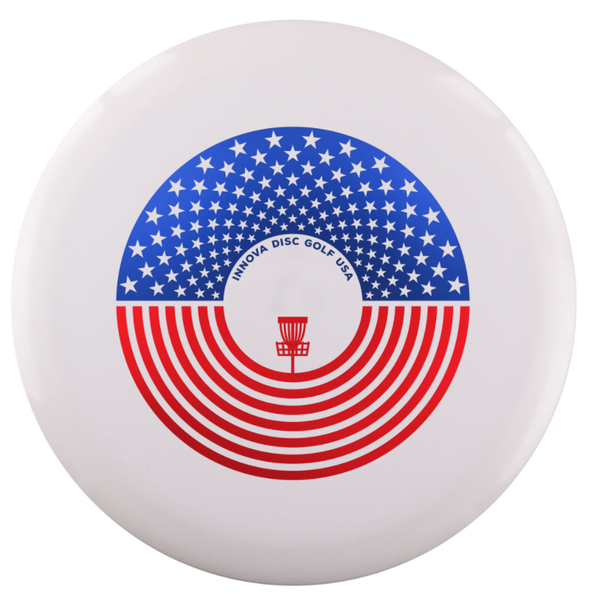 Innova USA Flag Limited Edition Discs
Fly the Flag. Just in time for the 4th of July. Celebrate your independence with these limited edition Innova discs proudly made in the USA. Available in select white Star models, these discs all feature the two-color flag themed stamp and come in max weight!

AVAILABLE IN 2 MOLDS:
Shryke
The Shryke is an easy to throw, very long range driver for a wide variety of players. A mild high speed turn puts the Shryke in glide mode, which along with its high aerodynamic speed, give it incredible distance. The low speed fade is also mild, which makes it easy to keep on the fairway. The Shryke is similar to our popular Tern but faster and slightly more high speed stable.
Rancho Roc
The Roc is simply the best, most versatile mid-range disc ever made. It provides accuracy at any range. This disc can take and hold the angle of release, even into a headwind. It can be used for driving, upshots, straight shots, hyzer shots or anhyzers. The Roc ages gradually and predictably. If you're not sure what disc to throw, choose the Roc; just like most pros.