Westside Discs Black Basket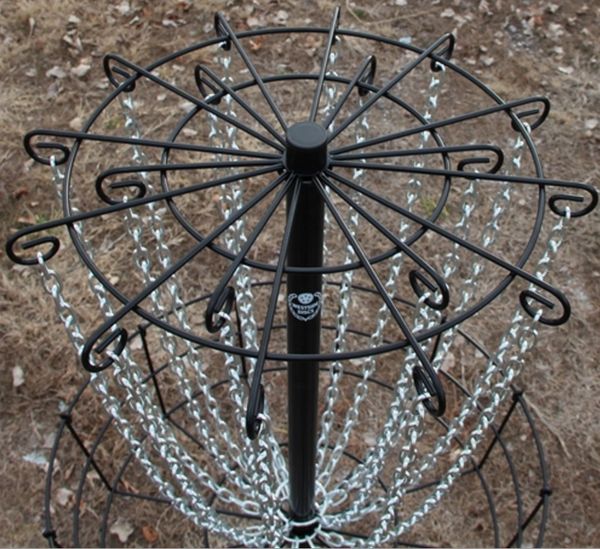 Westside Discs Black Basket
Westside Discs Black Basket
The Westside Discs Black Basket features 12 zinc outer chains and 6 zinc inner chains.

The pole is powder coated black and it now has a wheel to help move the basket.

The Westside Discs Black Basket is mainly meant for portable use. Meaning permanent installation, or prolonged exposure to the elements, can eventually compromise the integrity of the basket's composition.

The Westside Discs Black Basket is easy to carry in the trunk of a car because the pole is made of two parts.

The basket is designed according to PDGA specifications and is PDGA approved in both standard level and basic level.

Shipping for this basket is FREE to the continental United States.

Baskets WILL ship and arrive separately if you order other items with it.

We will only ship baskets to a physical address. PO Boxes are not accepted.

*Please note: If this basket is returned for any reason other than a defect, the buyer will be refunded or credited for the original purchase price minus the original shipping cost paid by Smokin Aces Disc Golf.